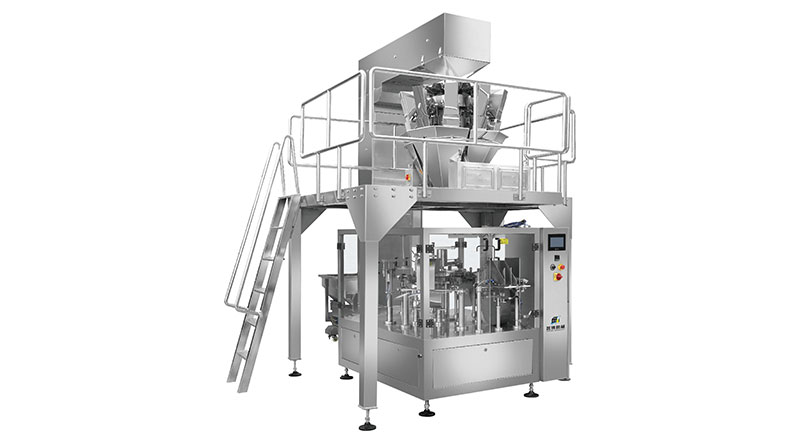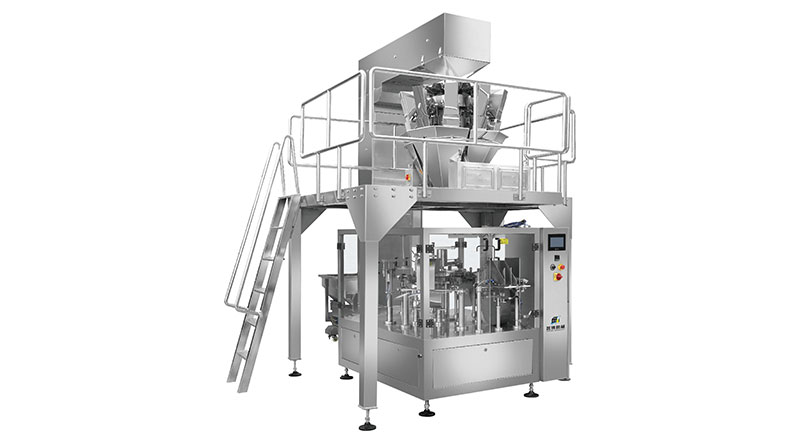 MB8-200G/300G
Solid Granule Automatic Packaging Machine
Summary:
Bag-given packaging machine together with the multi heads weigher, with accurate measurement, fast packaging speed, stable operation and wide application range and other advantages, win the praise of customers, making the food industry packaging workshop into a mechanization
Main Performance and features
1. Candy, cornmeal, preserved fruit, chocolate, pan cake, cake, puffed food, etc.
2. Juice, tomato sauce, peanut sauce, chili sauce, washing liquid and detergent, etc.
3. Milk powder, coffee, spice and additive, etc.
4. Roasted seeds and nuts, dry fruit, leisure food.
1. Feeding bag, 2. coding 3 opening bag, 4. filling vibration (1 time, 5. filling 2 time),6. Sealing( 1 time),7. Sealing(2 time) ,8 forming output
Model

MB8-200G

MB8-300G

Bags Specifications

W:70-200mm

L:100-300mm

W:170-300mm

W:200-500mm

Bag Type

Stand-up bags, handbags, zipper bags, 4-side sealing bags, 3-side sealing bags, paper bags, M type bags, compound bags, etc.

Filling range

20-5000g

Packing speed

35-55bags/min

15-45 bags/min

Weight

1500kg

Host power

4KW(no including vacuum pump)

Drive power

3-phase 5-wire system 380V 50HZ

Dimensions

3300×2800×3300mm




3800×2800×3300mm




(without elevator,elevator height:4500mm)


Air consumption

≥0.4m³/min( compressed air provided by the user)