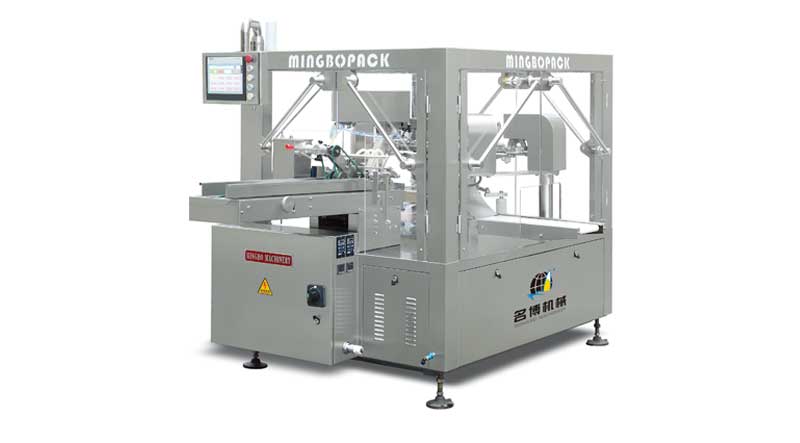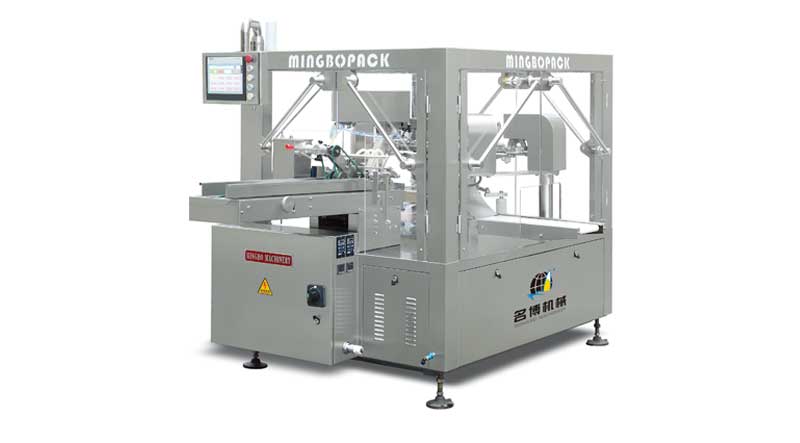 MB8-200C/300C
Premade Pouch Packaging Machine
Summary:
This equipment matches the preformed pouch rotary packaging machine with a variety of measurement methods e.g.combination weigher, liquid & paste filler , pickle measurement machine, powder auger filler
Main Performance and features
1. Candy, cornmeal, preserved fruit, chocolate, pan cake, cake, puffed food, etc.
2. Juice, tomato sauce, peanut sauce, chili sauce, washing liquid and detergent, etc.
3. Milk powder, coffee, spice and additive, etc.
4. Roasted seeds and nuts, dry fruit, leisure food.
1. Feed bag, 2. code, 3. open bag, 4. fill& vibration, 5. fill(2 time), 6. seal(once), 7. seal(twice), 8. form & output.
Model

MB8-200C

MB8-300C

Bags Specifications

W:70-200mm

L:100-300mm

W:170-300mm

W:200-500mm

Bag Type

Stand-up bags, handbags, zipper bags, 4-side sealing bags, 3-side sealing bags, paper bags, M type bags, compound bags, etc.

Filling range

20-5000g

Packing speed

35-55bags/min

35-45 bags/min

Weight

1500kg

Host power

4KW(no including vacuum pump)

Drive power

3-phase 5-wire system 380V 50HZ

Dimensions

2530×1400×1560mm

2950×1700×1560mm

Air consumption

≥0.4m³/min( compressed air provided by the user)