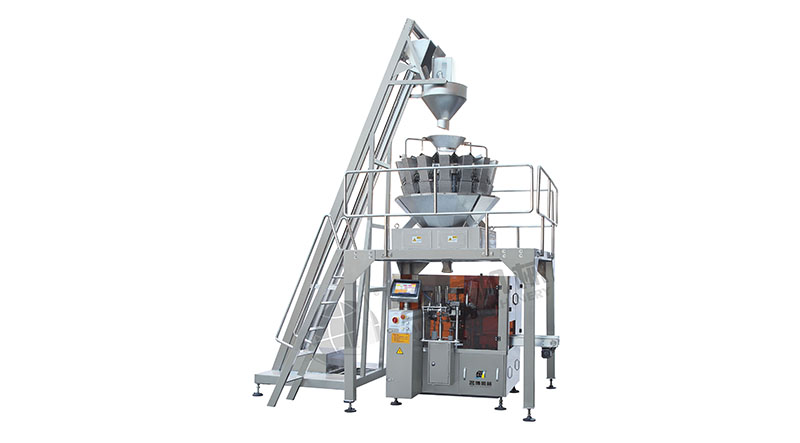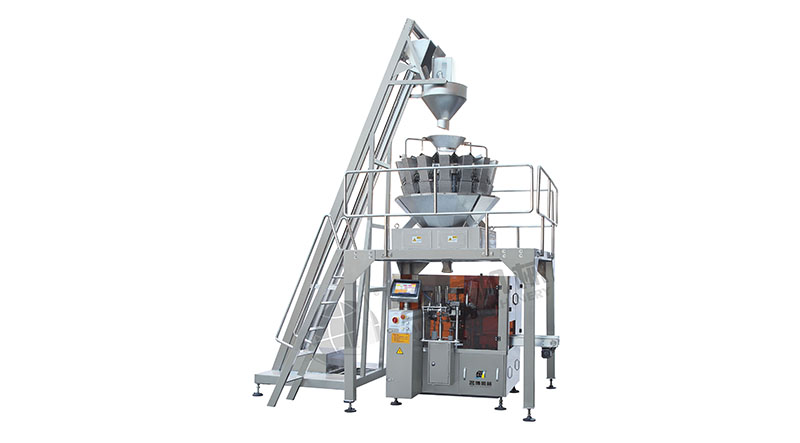 Pet food packaging machine
pet food.
Summary:
Bag-given packaging machine together with the multi-heads weigher, with accurate measurement, fast packaging speed, stable operation and wide application range and other advantages, win the praise of customers, making the food industry packaging workshop into a mechanization .
Main Performance and features
• Large capacity auto bag feeding
• Dual stage seal jaws for quality seals
• Auto bottom bag support
• Electronic quick adjusts for bag size
• No product detection saves bag cost
• No bag detection with alarm and reject .
• Premade pouch packaging solution
• automatic metering accurately by multi- heads weigher .
1.Feeding bag, 2. coding 3 opening bag, 4. filling vibration (1 time, 5. filling 2 time),6. Sealing( 1 time),7. Sealing(2 time) ,8 forming output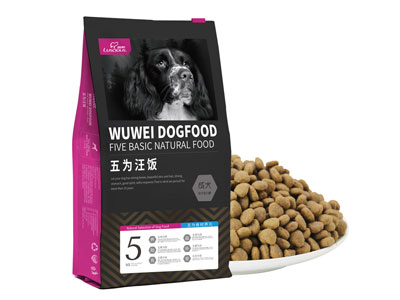 Model
MB8-200


Bag Specifications
W:70-200mm L:100-300mm


Bag Type
Stand-up bags , handbags , zipper bags , 4-side sealing bags ,3-side sealing
Filling Range
20-5000g

Packing Speed
35-55bags/min
15-45bags/min
Weight
1500kg
1800kg
Host power
2.5kw

Drive power
3-phase 5-wire system 380V 50HZ

Dimensions
3300*2800*3300mm
3800*2800*3300mm
Air consumption
<0.4m3 /min (compressed air provided by the user)